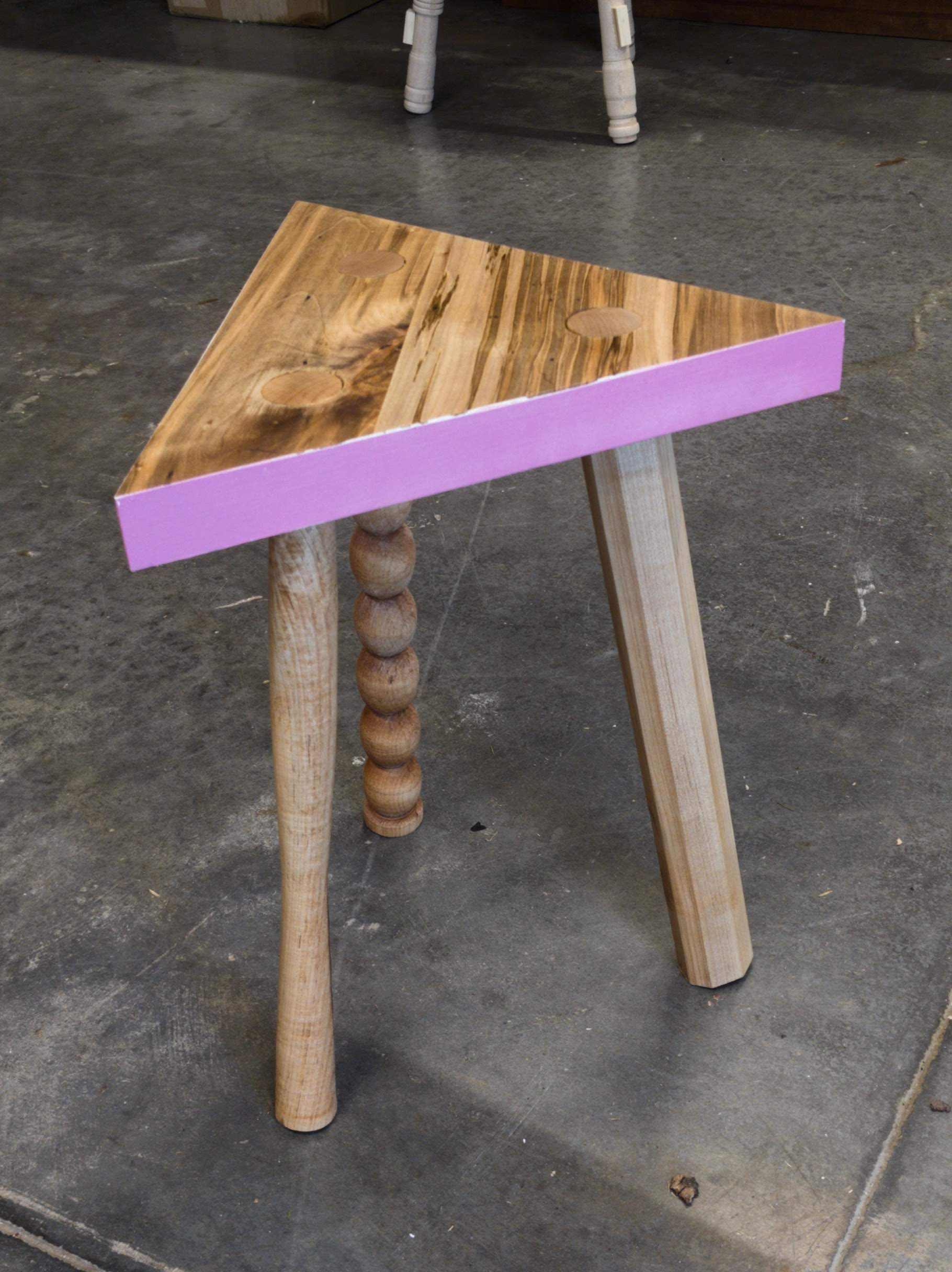 I modeled this stool in the Memphis Design style. The icon of the pink triangle comes from the patch that queer prisoners wore during the Holocaust, and since then has become a symbol of queer liberation. 
Ettore Sottsass, the founder of the Memphis Design Group, was an Italian Fascist and enlisted in the Italian military during WWII, but instead of being tried at Nuremberg he was allowed to lead a successful career as an architect. 
What it means to reclaim a symbol of oppression through a pastiche to the oppressor I will leave to interpretation.